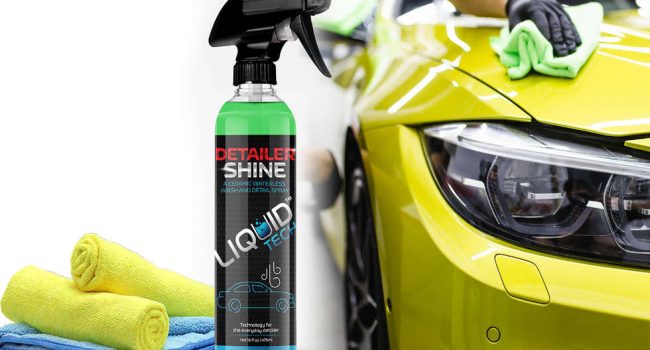 Project Description
A ceramic based waterless detail spray wash & wax. Once again, using the latest in technology, Detail Shine will enable you to simply wipe dust, smudges, and fingerprints off your car without marring the finish. Its chemistry includes lubricants that will coat your surface and encapsulate light soil keeping your microfiber towel immune from contaminates that can scratch or harm your vehicle's surface.
This product offers:Advanced Silica Protection, No water needeBeads and Repels Water
Reduces water spotting
Boosts hydrophobic properties
No smears, no streaks, no scratches
Can be used on all Paint, Chrome, Plastic, Wheels, and Glass!
Made in the USA
Project Type